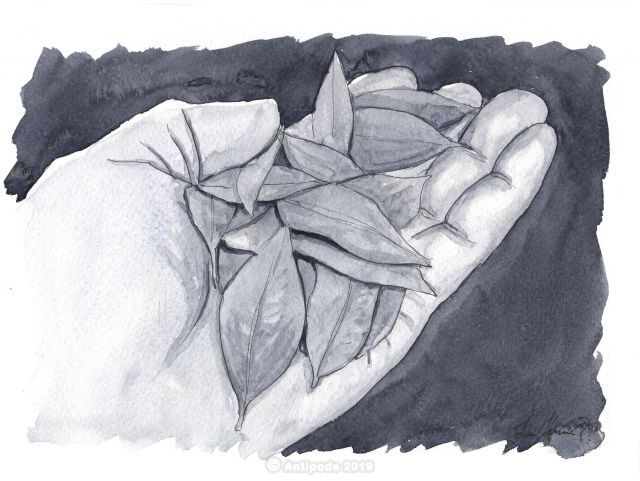 How does the altitude sickness (soroche) appear in Peru and how to prevent and fight it?
It is known (and for who doesn't know, this is a fact); over a certain bar, altitude makes turn one's head, like he said. And this, for a very simple reason, the more we go, less oxygen available we have around us (the force of gravity of Earth do not attract only the visible matter but also particles. The more we move away from the Earth center, the less the gravity force is important so there are less atmosphere and oxygen because there are less dense, etc.…). And with less oxygen available… the body reacts strangely sometimes.

Well, it depends of each person. Some ones react very well and adapt very quick, others suffer a bit more.
Processes is simple; the body has to produce more red blood cells, to fix better the oxygen in cells and compensate the general lack of this molecule in the air. For this reason, generally, the heart beats faster, the head is lighter, you can feel headache and the minor physical effort is rapidly a problem (factor to consider, especially when you are going to a trekking in altitude).
With some rest, all the symptoms disappear, in average between 24 and 48 hours. The less fortunate (it happens…) have nauseas, confinement in the bed and sometimes emesis… but there are few cases like this and it don't happen so much if you take a rest, a time to accommodate to altitude without any effort.


How to avoid symptoms, often lights, but sometime boring?

There are several solutions. Traditionally, the best is an infusion of coca leaves, very effective to fight headaches, physical weakness and various problems in relation with altitude sickness. The most modern version is called "Altivital", a drug sold in pharmacies, cheap and effective, to take various hours before the arrival in high lands. Drink a lot of water help to make disappear headache. But it's better to keep quiet seated and don't make any important physical effort while the body is accommodating.

Then, you will see that by getting down to the sea level, with all the red blood cells your body would have produced in addition, you could run a marathon, three times in a row.


What are the cities' altitudes in Peru?

Some points of reference in Peru

Altitude of Lima 13 meters above the sea level.
Altitude of Nazca 587 meters above the sea level.
Altitude of Arequipa 2335 meters above the sea level.
Altitude of Puno 3 827 meters above the sea level.
Altitude of Cusco 3 400 meters above the sea level.
Altitude of Pisac 2 972 meters above the sea level.
Altitude of Ollantaytambo 2792 meters above the sea level.
Altitude of Machu-Picchu 2 438 meters above the sea level.
Altitude of Ayacucho 2 752 meters above the sea level.