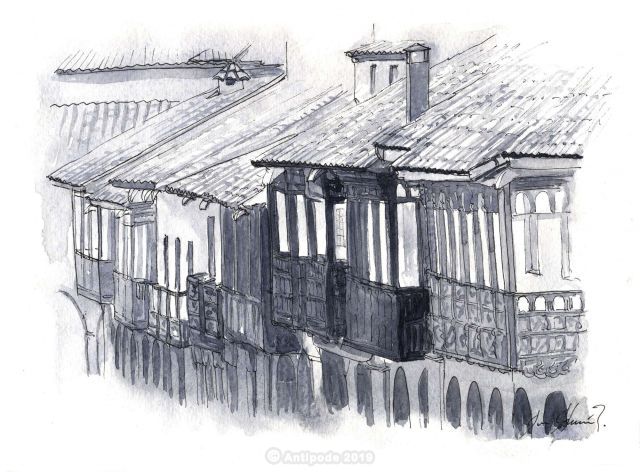 How to choose the itinerary (tour) and steps of the trip in Peru?
Some points of reference for your trip in Peru
Antipode propose several types of trip:

- Great classics, come and discover the unmistakable and the great classics of Peru
- Trekking trips, come to discover the footpaths of Peru, in the footsteps of the ancient Incas
- With the children, holidays in Peru with your children respecting the rhythms and desires of each family member
- Combined tours between Peru, Bolivia and Chile to enjoy the archaeological and natural treasures of the Andes
- Travel at low prices, our ideas for a cheap trip to Peru, for a top-notch travel organization at low prices
- Road trip, some tours by car, travel freely at the wheel of your own vehicle
- Responsible travel & home stay, stays in immersion, to share the daily life of the inhabitants of Peru
- Off the beaten track, to discover a more confidential Peru
- Nature & wildlife trips, for wildlife enthusiasts to discover the animals of Peru
But also honeymoons for lovers, cruises, exceptional trips and thematic trips for all tastes.
All these trips are examples that we can adapt to your desires, the time you have, your budget, in short all your dreams!


You could see here some points of reference to help you in your choice, according to the areas:

Lima :
According to the time the passenger have, possibility to visit or not.
Advantage: the most beautiful museums of the country.
Disadvantage: Modern and huge city.

The South coast:
Allow to visit the Ballestas Islands and Nazca.
Advantage: visit of the desert, advantageous rate with the road route.
Disadvantage: Long bus trip (10h from Nazca to Arequipa)

Arequipa :
Inescapable on a trip of more than 10 days.

Colca Canyon:
Allow to observe the flight of condors.
Advantage: The thermal water in Chivay, very appreciated from the travelers and the flight of condors, from very near.
Disadvantage: Trips of 2 days, including much road travel.

Possibility, with a higher budget to join during the second day directly Puno and then Chivay in a private car.

Titicaca Lake:
Inescapable for a trip of more than 8 days. The choice can be tour 1 or tour 2.
1 day: For travelers of less than 15 days, see the essential.
2 days: For travelers who desire to be close the life of the inhabitants of the lake. Comfort simple in houses (toilettes outside, no heating).

To be noted that we propose an option, less known, in the private island of Suasi (2 days minimum) for a very comfortable stay, maintaining t nigh on the lake.

Altiplano visit:
Generally in touristic bus with stops along the tour (Pucara Museum, Peak of la Raya, stop lunch in Sicuani, Raqchi and Andahuaylillas). This visit is made with a shared guide, speaking English and Spanish. For a better trip, we recommend you the train option Andean Explorer (see "options").

Cusco :
Inescapable city during a trip in Peru. 1 day to visit the entire city is necessary.

Sacred Valley:
Inescapable Incas sites. 1 day visiting for the shortest trips, 2 days to visit more sites.

Machu Picchu:
The best of your trip… 1 day is enough because the citadel can be visited in 2 to 2 hours and half. The rest of the time is free to take a walk around the site (Inti Punku, mount Machu Picchu, Huayna Picchu…). Since 2011, the climbing of Huayna Picchu Mountain is reserved to the 400 first registered. You have to precise this at the moment of your inscription and it is summited to supplement. Most of our tours leave early in the morning from the Sacred Valley or Cusco and come back at night in Cusco. This choice is motivated by the high price of the hotels in Aguas Calientes and by a small ratio quality/price unlike the other regions of Peru.

Amazonia in Puerto-Maldonado:
Recommended at the end of your stay.
Possible trips of 3 to 5 days, we advise you a trip of 4 days. This relaxing stay allow a rest period to travelers ending their trip.
Advantage: There are direct flights from Cusco and Lima.

To go further...

Chiclayo and Trujillo:
Most of the time, there are proposed together because there are two cities allowing an overview of the North. For travelers having more than 15 days and who want to discover Pre-Incas civilizations and sites not very busy.

Chachapoyas and Cajamarca:
Most of the time, there are proposed together because there are the new destinations of Peru, not very busy yet. For travelers who want an original program and who can adapt themselves to travel conditions sometimes a little bit hard (bus with simple comfort and long travel time, sometimes during the night).

Huaraz :
Essentially for walkers. Salvage trekkings and possibility of many tours from 3 to 12 days.

Manu National Park:
In the region of Cusco, for nature lovers and to observe the ornithology. Searching off-road tours. For passengers who have a lot of time (6 to 8 days) and a great budget.

Iquitos :
There are more possibilities to see animals but the lodges are much less equipped than in Puerto Maldonado.
Disadvantage: there aren't direct flight from Cusco.

Beaches from the North:
In the north of the country, between Mancora and Punta Sal.
It is also the departure point for luxury cruises in Peru.

And above and beyond…
Obviously, there are other regions to visit in Peru.
Contact us for any travel possibility in regions less visited.

Quotation request