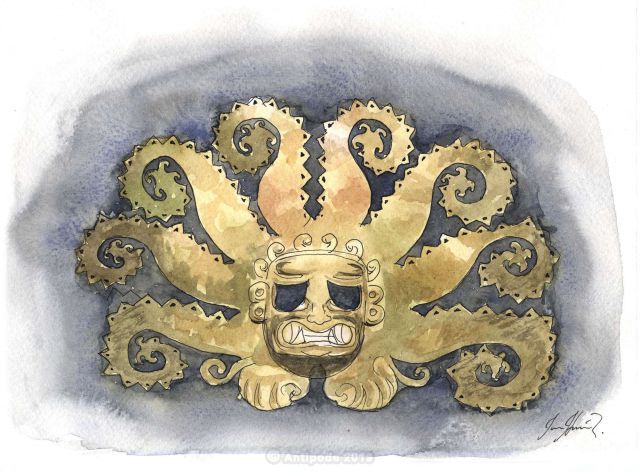 What is a huaquero or a grave robber?
The huaqueros
Like is all regions of the world when there are archaeological treasures, Peru knows problems with « huaqueros », those grave robbers Inca and Pre-Inca. Legends and myths about treasures present in those huaca (sacred place in Quechuan) attract from the outset lawless persons who, after having profaning graves, are committed to the illegal trade of artefacts, precious and archaeological they found inside. More widely, there also is the case of heirs of certain pieces who sell their goods, with the necessity to satisfy the basic needs and who ignore the real value of this objects.
Broadly speaking, the black market squandered inestimable pieces which could have permitted to retrace with great accuracy entire pages of Peru and Humanity History. We estimated to approximately 20 000 pieces the quantity of loss per year in Peru.