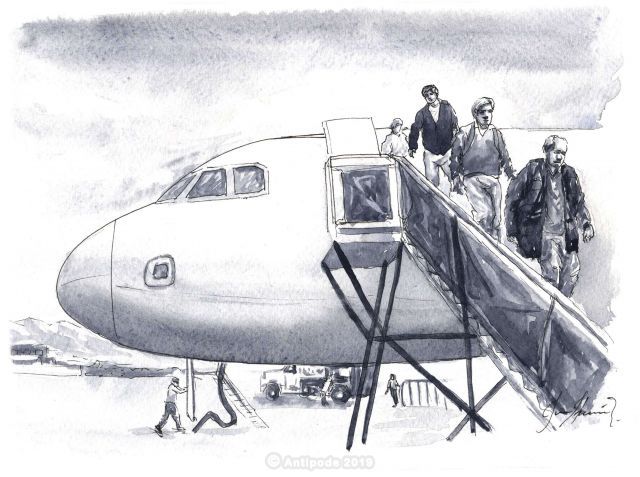 What are the main airlines inside of Peru? (Opinion about airlines in Peru).
Peru is a country rapidly developing riding economically and touristic and saw this last years an exponential growth of its air offer to abroad and inside of the country.

The airlines which attracted our attention are the following:

Star Peru
The airline with Peruvian capital started its operations in Peru in 1998 and is present in almost all the airports of Peru, with the main office in Lima. It operates with planes BAE brand.

Taca - Peru
Taca is an international airline created in Central America. In Peru, it's the preferred partner of Air France and its new flight between Lima and Paris.

Lan - Peru
Without doubt the major airline of South America. It has the major ship of Peru and propose flight in almost all airports of Peru. It is to notice that this company flies directly from Lima to Madrid and to USA.

LC – Peru
Peruvian airline operating in airports where the other airlines do not like Huánuco, Ayacucho, Andahuaylas or Jauja.

Peruvian Airlines and their IATA codes

Airline IATA CODE
STARPERU 2I
TACA – PERU TA
LAN – PERU LP
LC – PERU W4



Example of travels and flying time in Peru

Travels Flying time
Lima / Cusco 1h15 minutes
Lima / Arequipa 1h30 minutes
Lima / Juliaca 1h40 minutes
Lima / Trujillo 1h10 minutes
Lima / Chiclayo 1h30 minutes
Lima / Iquitos 1h50 minutes
Cusco / Puerto-Maldonado 30 minutes

Warning:
Information not exhaustive.