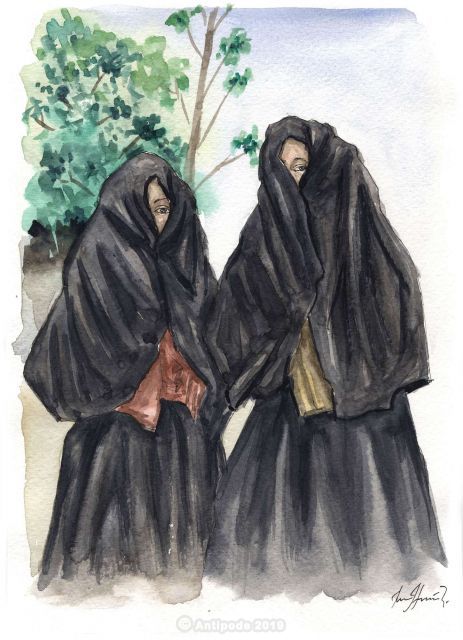 The Tapadas….the outrageous of Lima
During the 18th century in Lima, cohabitation between Spanish born in Spain and mestizas (Indians/Spanish) created tensions that lead to Peru Independence.
From these tensions, has born an original rivalry between the women born in Spain and the mestizas born in Peru.
The Spanish women who arrived with their wonderful dresses and their jewels from the old continent aroused Lima's mestizas and in return, those last ones created the Tapadas fashion (the covered). It consisted in hiding all the face except one eye but exhibiting part of theirs legs in the open air, which, at this time, was properly outrageous.
By pushing for a behavior, voluntary "feminist" and flashy for the period, they attracted on them the anger of the Catholic Church.
The most famous of these Tapadas was, undoubtedly, the actress Micaela VILLEGAS, who was the mistress of Vice-king Amat y Juniet. This one, during a public dispute, treat her as a "bitch of mixed race", as a result she won the nickname of "Perrichola".
It's from this story that Jacques OFFENBACH has been drawn to compose the opera bouffe "La Perichole", created in 1868.