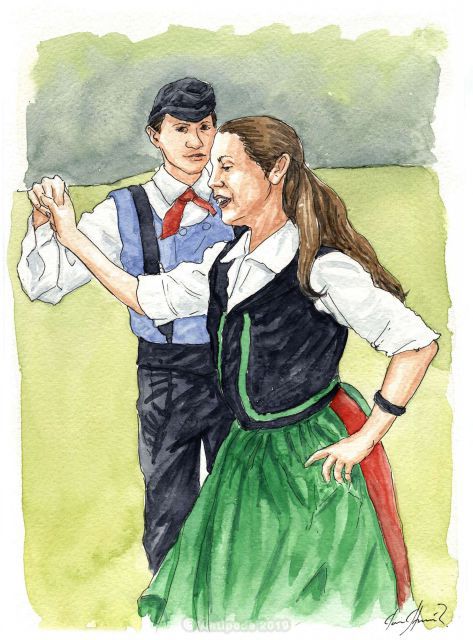 The German community of Oxapampa:
In the middle of the 19th century, with the rubber boom, the necessity of populate the Amazonian jungle became even more important. A contract is passed between the Peruvian government and the German baron; in change of lands and practical facilities once in the country, several dozen families would leave for the New World in order to escape the economic difficulties of this time in Europe. The first colony installed in 1859 in Pozuzo, in Central Amazonia.
Nowadays, descendants of these families still live in some regions. In villages made with architectural technics and style from Germany or Austria, these tall blonds with blue eyes kept their traditions (particularly its culinary treats and Alpine cheeses): clothes, dances, traditional festivities (dates, purposes, manifestations) and even a Tyrolean dialect they keep speaking. Nevertheless, under some aspects, these traditions have been mix with the time with local traditions. With the available material, these colonies reproduced the handicraft of their country. Now, they principally live from the agriculture, their handicraft and tourism, curiosity in the heart of the Peruvian indigenous campaign.