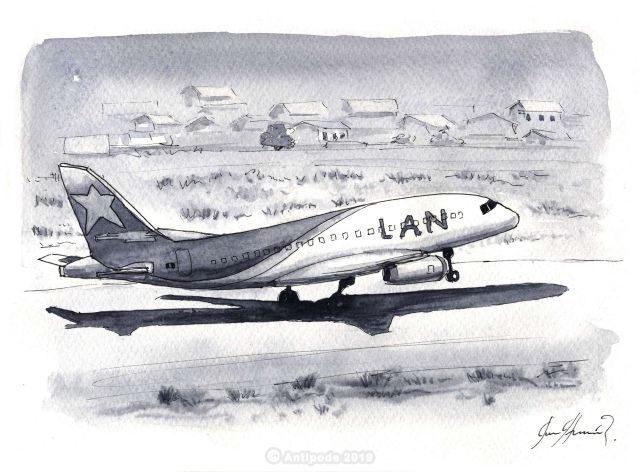 How to arrive in Peru?
A) Arrive in Peru by plane (airlines, schedules, etc…).
Airlines that deserve Peru are Iberia, LATAM, Air France / KLM, Air Canada, American Airlines, Aeromexico, British Airways, Delta Airlines, Aerolineas Argentina, United Airlines Avianca, Copa Airlines and Air Europa.
Antipode is a local agency in Peru, we don't sell international flight tickets, and we only sell local terrestrial services and national flight tickets.
To buy your international flight we can suggest you some Websites.
Antipode cannot be responsible of the purchase of international flights.
The main airports of Peru and their codes are the following:
City Airport name IATA code
Lima Jorge Chávez LIM
Cusco Alejandro Velasco Astete CUZ
Arequipa Alfredo Rodríguez Ballón AQP
Juliaca (1 heure de Puno) Inca Manco Cápac JUL
Trujillo Capitán FAP Carlos Martínez de Pinillos TRU
Chiclayo Capitán FAP José A. Quiñones Gonzáles CIX
Iquitos Coronel FAP Francisco Secada Vignetta IQT
Puerto-Maldonado Padre Aldamiz PEM
Pucallpa Capitán Rolden PCL
Cajamarca Mayor General FAP Armando Revoredo Iglesias CJA
Tumbes Capitán FAP Pedro Canga Rodríguez TBP
Piura Capitán FAP Guillermo Concha Iberico PIU
Tacna Coronel FAP Carlos Ciriani Santa Rosa TCQ
From Bolivia, the main road access is located at the edge of Tititcaca Lake, where there are two crossing points:
The border of Desaguadero, which is the fastest route between Puno and La Paz. The road that join Copacabana city take more time because you have to cross with barks a branch of Titicaca. Bus and cars are loaded on barges. Travelers who take this option are used to sleep in Copacabana and visit Titicaca Lake from the Bolivian side.
From Chili, the only way by road is located between Tacna (Peru) and Arica (Chili), this road is called Concordia passage. It is to note that from the Chilian side, meticulous controls are made. It is forbidden to enter in Chili with food or agricultural products, even canned goods.
From Ecuador, there are 3 main passages for Peru;
On the coast, the passage between Huaquillas and Tumbes.
In the mountains, the passage of Macara (most of the bus join Piura city).
In the mountains, La Balsa, which is a small border office. Possibility to join Chachapoyas.
From Brazil, the main access is the new road "Transoceanic" which cross the continent from the Pacific coast to the Atlantic. The road joins the city of Puerto-Maldonado (Peru) to Rio Branco (Brazil).
From Colombia, the access by road is impossible because of the Amazonian jungle. So you have to take boats. However, we recommend you to avoid this border areas because there is a lot of traffic.
C) Arrival in Peru by boat (Ecuador, Brazil, Colombia)
From Ecuador, the main access by boat is from Napo River that join the city of Coca in Ecuador and Iquitos in Peru. We recommend to avoid this border area because there is a lot of traffic.
From Brazil, there are numerous border offices by boat, the main ones join the cities of Iquitos, Pucallpa and Puerto-Maldonado in Brazil.
From Colombia, the easier access by boat is by the Triple Frontier in Leticia. We recommend to avoid this border area because there is a lot of traffic.