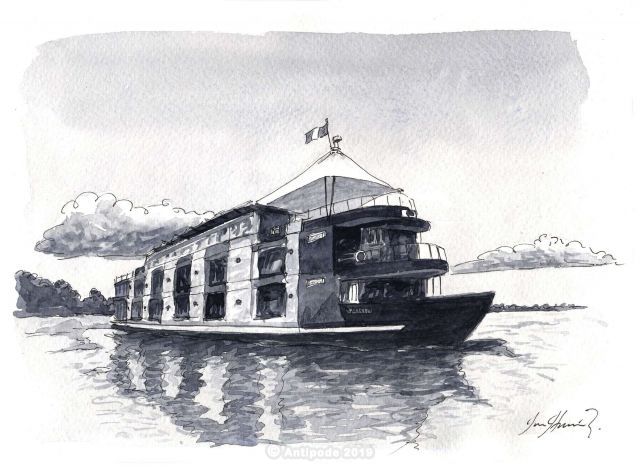 Cruises in Peru
With hundred kilometers of waterways in Amazonia, it is possible to move, visit and observe nature from a boat.
Antipode can propose you several kind of cruises, departure from Iquitos and being from the simple service to luxurious boats.
Please contact us if a cruise on the Amazonia is interesting you.