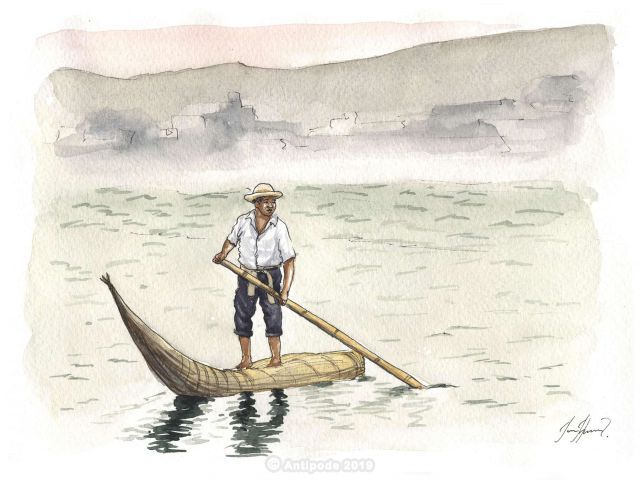 Caballos de totora (little reed horses')
The totora is a kind of reed growing both on the shores of Titicaca Lake and Peruvian coastline. Since 3000 years bf JC, those reeds are used by Chimu or Mochica fishermen to build slight and fast crafts; the "little reed horses'". They ride it as a modern surf, taking the waves to move away or to draw near to the coastline, and so, reach fish banks.
The port the most famous for its "caballitos de totora" is the one of Huanchaco, even though the entire Peruvian coast knew and still know this phenomenon. In Huanchaco, surf competitions on caballitos de totora are organized every year.