↑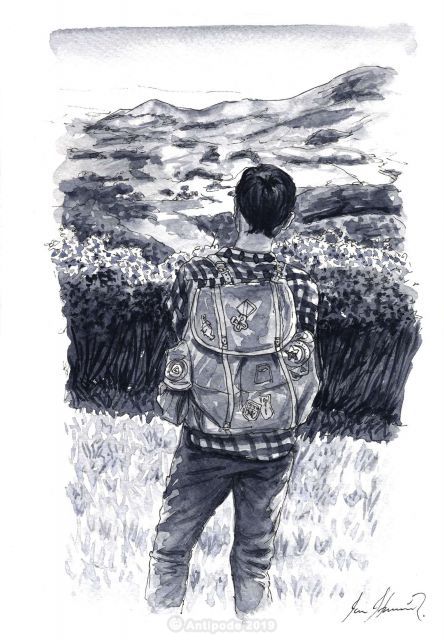 Which are the things we must have for a trekking or a ramble in Peru?
Backpack for the transport of personal things. Plan 2 per capita; 1 big for your personal things, carried by mules (except the Inca trail) and a little one that you carry with the essential of the day.
A rain cape allowing to protect you and your bag.
A sleeping bag, with compact design (Plan -10° comfort preferably) and a duvet (silk or polar).
Personal effects to protect you from the cold (gloves, bonnet, scarf), especially in high altitudes.
Articles of protection from the sun (sunglasses, sunscreen, hat or headwear).
Walking stick if you are used to (very useful for descents to limit the risks of sprain).
High trekking shoes (the ideal; all ways waterproof).
Second pair shoes for after the walk (like sandals).
Personal first-aid-kit (in case of treatment, headaches, muscle aches and digestion problems or others…).
A lamp (preferably headlamp) is very useful during bivouacs. Don't forget the battery! Talking about it, slim line batteries of 4,5 V are impossible to find in South America.
Tee-shirt and sweat-shirt.
Trekking pants.
Gourd.
Short.
Headwear/hat to protect you from the sun.
Repellent, mosquito repellent.
Toilet bag with a towel (microfiber).
Bathing suit to accede to thermal baths (included in Lares Trekking).
Original Identity card (Original Passport), documents linked with your insurance.
Toilet paper.
Money (in small change for personal expenses, tips in use).
Paper tissues.

Note: It is important to remember that in Peru there is the possibility to buy or rent trekking articles, in several sports shop or mountain equipment shops.